A garage door is normally designed to offer long-term beauty, function, and value. Still, a garage door is something most people use on a daily basis, so it is often subjected to a lot of wear and tear. Therefore, it's understandable to occasionally need to put garage door repair at the top of your to-do list if it's no longer performing as expected. Keep reading to find out more about the common types of garage door repair you may find yourself in need of if you have a home or business garage.
Opener Repair
Typically lasting about 10-12 years, automatic garage door openers can cause problems if they suddenly stop operating. You may also have an opener that won't operate with the remote control or wireless keypad. Other times, an opener in need of repair may be the reason why your door isn't opening or closing properly. You can also have issues with the motor unit that result in intermittent disruptions with power.
Spring And Track Repair
It's also time to schedule garage door repair if your tracks are misaligned. A more serious problem is anything that involves your door's springs. A damaged spring may cause your door not to open at all, or it could contribute to shaky movements or affect the stability of your door when it's raised. But avoid the temptation to fix springs yourself since doing so can be dangerous if the right precautions aren't taken.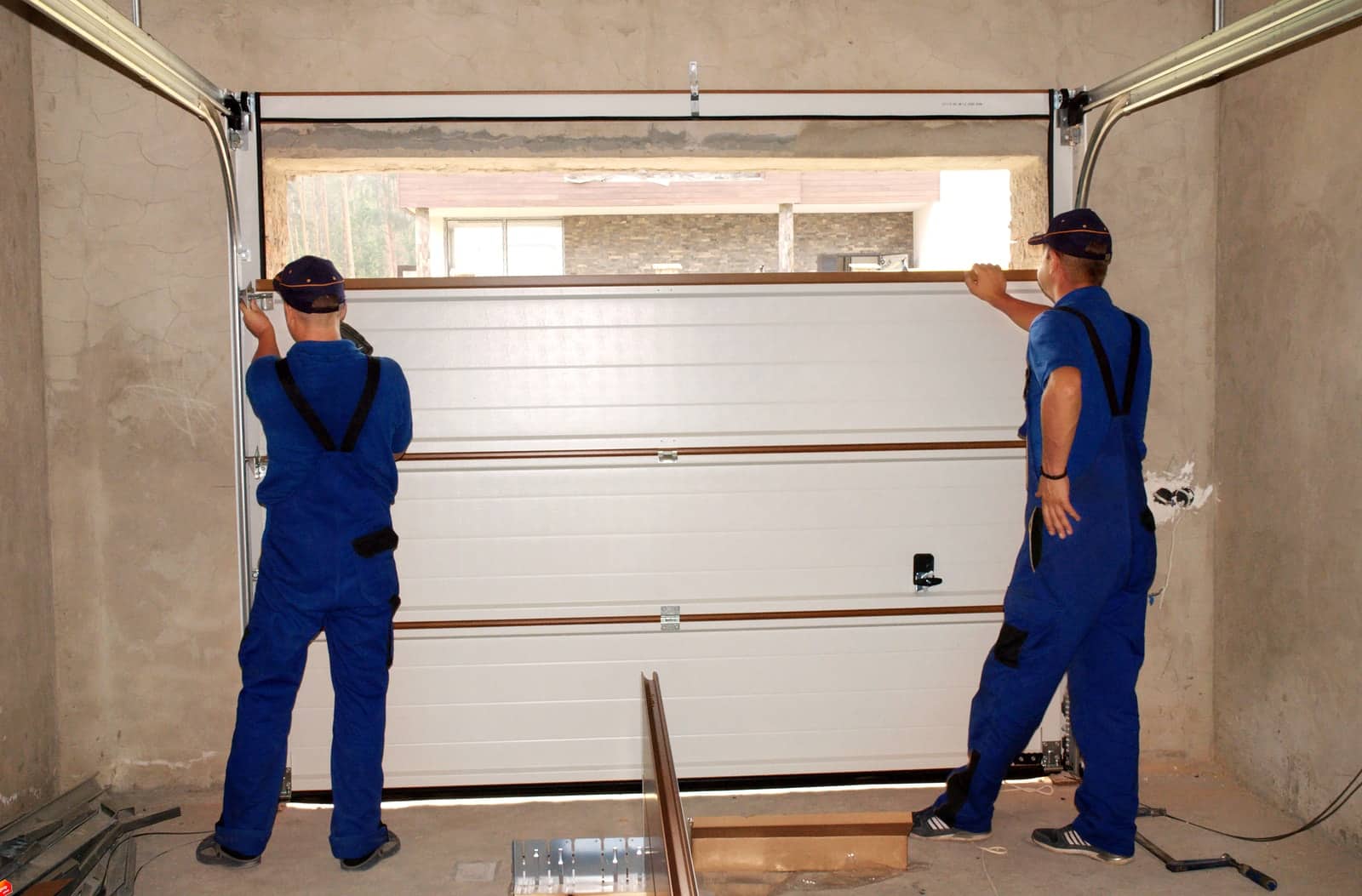 Sensor Repair
Sensors are important safety devices that need to work properly. Their purpose is to keep your garage's door from closing if there is someone under it or if there is some type of obstruction in the way, such as a trashcan or other object. For this reason, you want to make sure your garage door's sensors are working properly and arrange to have them fixed ASAP if they aren't.
Worn Weather Stripping
It's equally important to have worn or missing weather stripping replaced, especially before the colder months arrive. If your door isn't sealed properly, you could end up with a garage that's way too cold in the winter and too hot in the summer, which could damage vehicles or other items inside your garage. Plus, worn or missing weather stripping could make it easier for moisture to get into your garage. Moisture may also cause rust to form on springs and other components.
You're also welcome to call on the trained team at K & B Door Co. if you have an emergency garage door problem. Emergency issues could include doors that won't open or close, visibly damaged panels, storm-related damage, doors that are in danger of falling because of a lack of sufficient support, or remotes or openers no longer working. Our trained technicians can also help you out if you have a door in your garage that's way too noisy. This often happens because of worn rollers, loose hardware, or various parts that need lubricated.
Contact us today to learn more about our repair services.