Home Improvement
What is the Step Teak Furniture Manufacturer Do to Process the Wood?
Because if its durability and strength against any kind of weather and wood pests, teak wood is highly desired material. It is one of few wood species that are capable to handle outdoor exposure for a significant amount of time. When you are making investment in teak wood furniture, you can expect it to last for a lifetime. The production process that teak furniture exporter and manufacturer do is very extensive since this wood type requires careful handling and high level of mastery. This article will give you better understanding on the long process of teak furniture production that justifies its price.
How Does Teak Furniture Manufacturer Produce Teak Furniture?
The first step that teak furniture manufacturer must do to build teak furniture and trim is choosing the perfect tree. To make something out of this wood, it is best to choose tree that has passed maturity. In order to mature, teak needs up to forty years. Due to this long growing period, the price of teak is among the highest in hardwood group. Some manufacturer cuts young tree to build the furniture. However, it complicates the whole process. Not only that. Furniture from young tree does not possess similar qualities as the mature one.
Once the tree has been cut down into logs, teak furniture manufacturer enters the second process that is also pivotal in this production. It is the drying process. When the tree was first cut, it still holds a lot of moisture from the water it absorbed during its living span. Proper drying process is going to ensure that water content within the teak wood will be decreased exponentially. That moisture content should be under 12%. This step is very important because when the logs are dried properly, they will not experience cracking or warping once being made into furniture. Luckily there are some modern drying technologies that can be utilized, including kiln drying.
Once your tree logs have been properly dried, it can enter the workshop to be formed into various kinds of furniture. Teak wood is usually made into outdoor furniture like garden bench. However, you can also request teak furniture manufacturer for interior trimmings and furniture. This is the chance for you to be creative with the design. Once your furniture has been shaped according to your wish, the finishing process will take place. Depending on your needs and preference, there will be some different types of finishing. You can choose the darken finishing that will showcase its natural beauty. It is also possible to do oil finishing strengthening it against harsh weathers.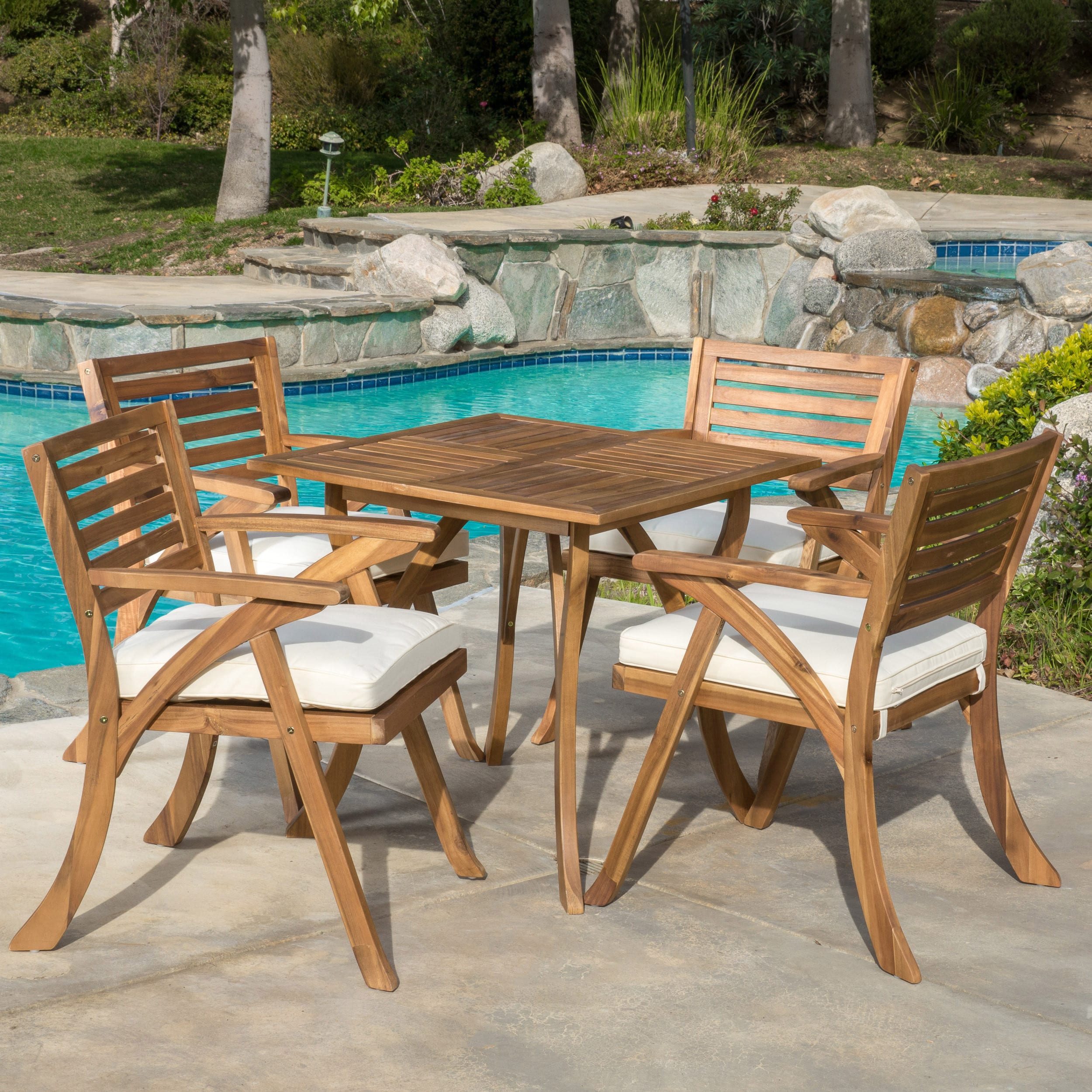 When building teak furniture, adhesive that is being used to join the pieces also holds big role. You do not want your expensive furniture to fall apart that easily. Waterproof adhesive is highly suggested if you are placing the furniture outdoor. Polyethylene is among the most used adhesives by teak furniture manufacturer. As you can see, manufacturing teak wood is not an easy process. It takes a lot of time and footwork to realize the furniture of your dream.
Related Post